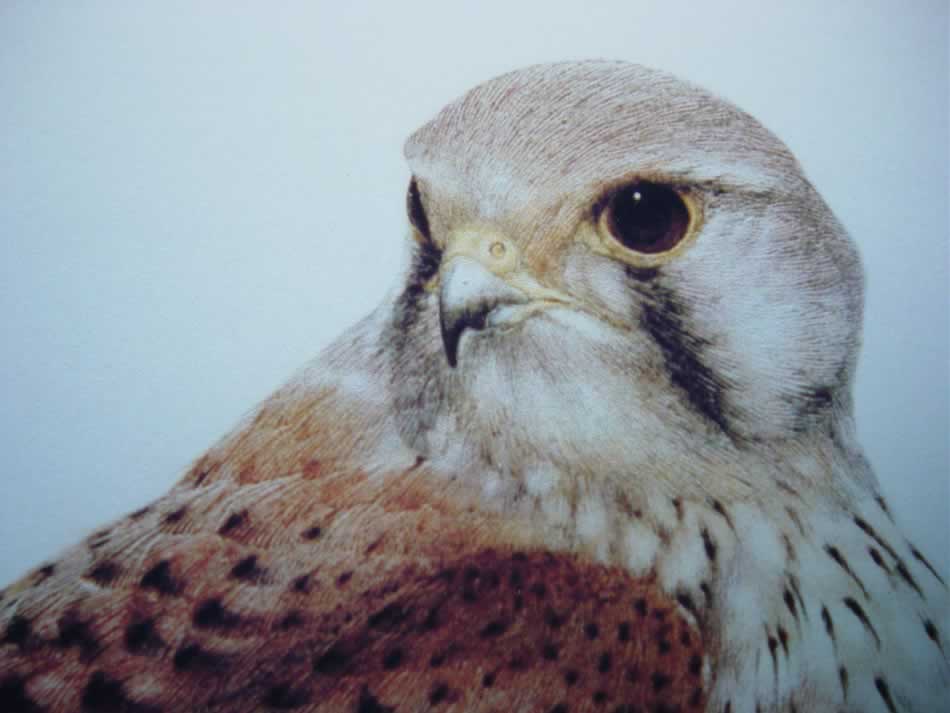 Kestrel Larger Picture illustrates Nick's exquiste attention to detail.
As a collector, and lover of wildlife you can imagine the passion Nicholas has for wildlife birds.

When Nicholas was a child he had a Kestrel as a pet. Why he loves this bird is their instinct and fearless desire to hunt, and it's mesmerizing hover while looking for a kill is something he will always remember.


The detailed image illustrates the artist's unique style and medium.